Invisible Seamless Injection Tape Hair Extensions
Jun 19,2022
Injection tape hair extensions have become highly popular on the market. This injected technology is always used for creating toupees and wigs.
With the rapid development of the wearable hair industry, people want more invisible and seamless extensions. This new method is much more advanced than common tape in hair, and it gives the appearance of real hair growing from your own scalp, resulting in the a flawless look.


Here below are some features of Injection Tape Hair Extensions:
1.Invisible and more natural, Injection Tape Hair extensions mimic root growth to give elegance and an invisible skin look.
2.More transparent without any knots, and no return or short hair at the top.
3.Lay completely flat to the head, thinner and extremely comfortable compared to ordinary tape extensions, laying close to the skin without any knots.
4.Effective method with less hair needed to create maximum impact.
5.Great value and more affordable than hand-tied skin tape hair extensions
6.No damage to natural hair. Anti-shedding, reusable, durable, creating maximum impact
Goodyard never stops trying to bring the most perfect hair and promises high quality extensions.
Best PU Base
Using medical-grade glue, that's very soft & comfortable, the PU base gives a matte result. Most importantly the hair is evenly injected into the tape, for an invisible and scalp-look appearance.
Best Tape
American Walker Tape is always used at Goodyard, due to its sticky and waterproof nature it is easy to remove and environmentally friendly. With pressure-sensitive technology, the tape becomes tighter and tighter after putting it on. This tape needs to be replaced every 6-8 weeks.
Best Hair Material
Hair is selected from cutting the ponytail of one donor's head directly. The hair is natural & healthy without any chemical treatment and will last for more than 12 months with good care.
Thin and Soft
Goodyard tape hair is so thin and soft, you can't even feel it. 10 pieces all in the same weight, the thickness of the hair is only 7.94mm.
Other hair extensi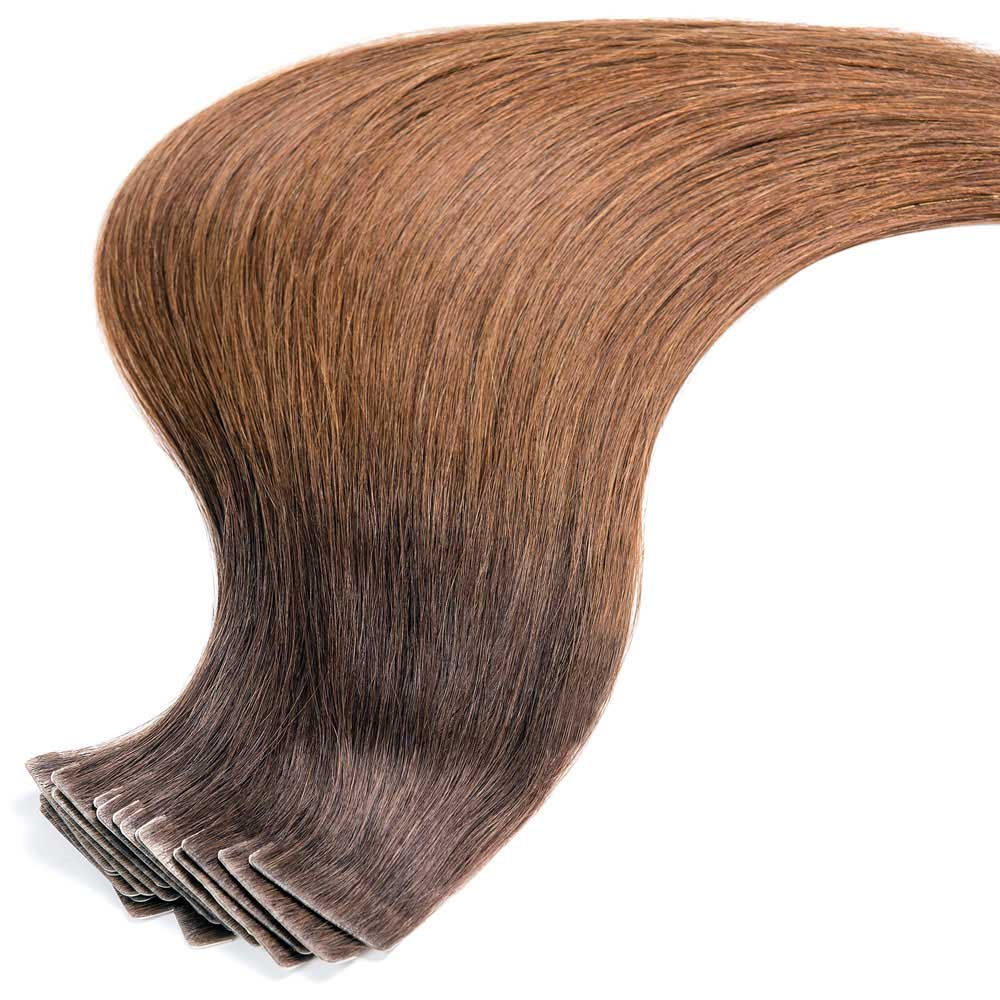 ons such as hair wefts or clip in hair can be applied with this method as well. Injection clip in hair is very easy to apply and remove in minutes. Go from short to long hair without ruining your hair. Each set is around 120g and including 7-10 pieces. For a fuller look, it's ok to add hair weight to be 150g or more. How many grams needed depends on the length you want and how thick and long your own hair is.
If you have any more questions about hair extensions or any other questions for Goodyard Hair company, please feel free to contact us. We are always online for your inquiries!
Comment