Nov. 25th, 2018 Bologna, ITALY Cosmoprof Worldwide Bolognal- On Hair Show & Exhibition
Nov 26,2018
Cosmoprof Day 1
The first day of the exhibitions is always the most busy day. All of the Goodyard team members have trained before we came here, in order to introduce the most useful production information to all valued clients.
There were not too many people at the very first hour; nevertheless, the center got more and increasingly crowded after 10 am. What overwhelmed me was what fashion sense of Italian people have (most of visitors were stylists, salon owners, wholesalers, etc)! Their trendy and fashionable haircut and garment attracted me a lot and made me felt like that I was (and am) working in the field of beauty was a very lucky and pretty cool thing!
Every guest whom we talked to was very friendly, but we did meet an untoward difficulty with them – language barrier! Most of Italian visitors only spoke in Italian not in English. We struggled for a period of time because the language barrier hindered us to understand our clients better - we were not able to know their exact needs if we could not overcome the obstacle. After two unsuccessful communications, we finally found a way- downloaded an e-translator. Though the translation was not that accurate sometimes, but it did help us a lot during the whole exhibition period.
People are very interested in Goodyard hair extensions and lashes. Feeling the hair strands, wear the wigs and toppers, try on by themselves to make them know how great of the appearance with a luxury hair extensions. People can't wait to order the samples right now to get what they want.
What a wonderful day!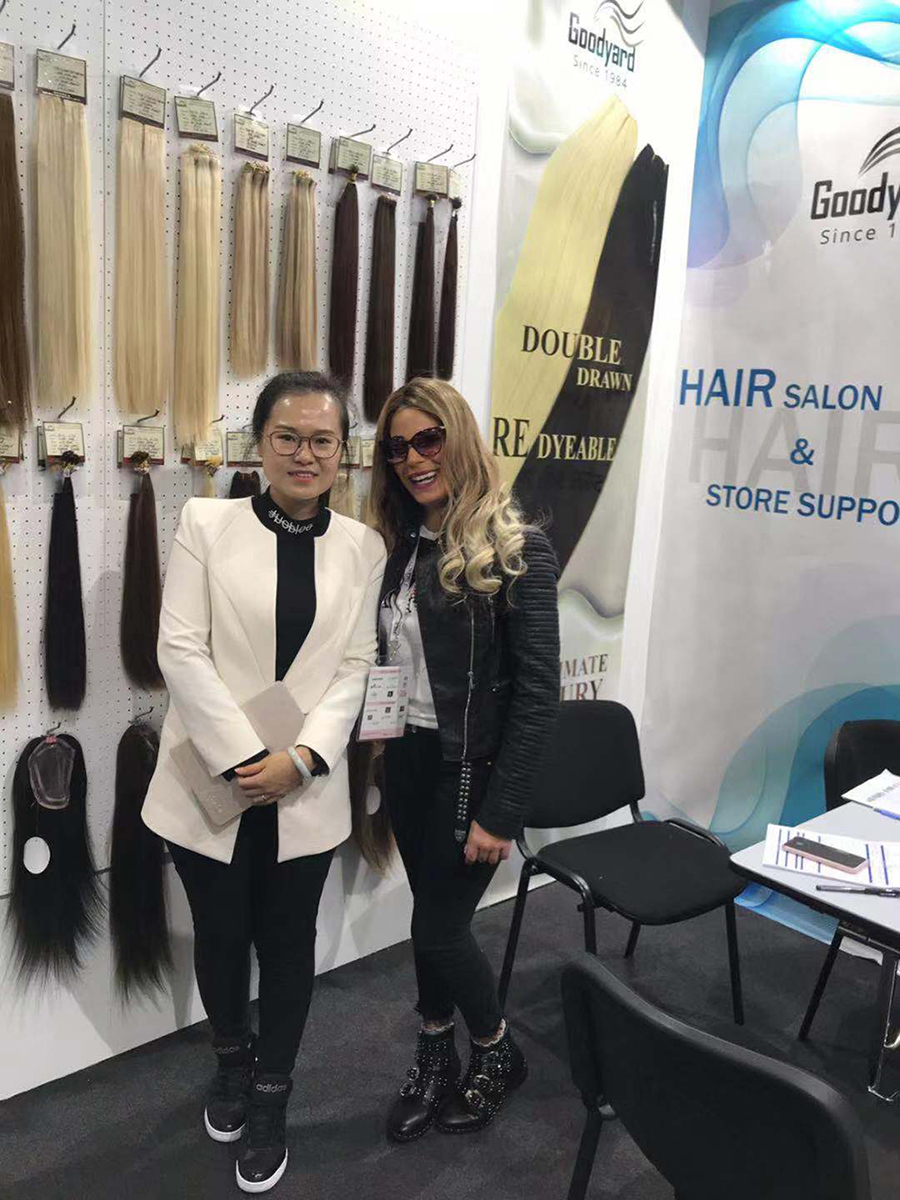 Comment