Nov. 27th, 2018 Bologna, ITALY Cosmoprof Worldwide Bolognal- On Hair Show & Exhibition
Nov 28,2018
Sum up the experience of Cosmoprof Exhibition
With the 2 days Cosmoprof exhibition journey came to an end, we did harvest a lot of information from our guests. We understood better with what they were interested, what they needed and how they thought of the wigs and hair extensions because we had a chance to really cross the borders to communicate with them face to face instead of emailing or phone calling.
Also, we've learned that we should prepare well before we attend to an exhibition in a country which has own language (especially go to a non-English speaking country). We need to learn their culture, even learn a few sentences like their daily expression in their language to show more respect to them as well as have more opportunities to communicate with them in order to get more information for ourselves.
In shorts, I am truly appreciated that we have the chance to go to Cosmoprof On-Hair Exhibition to update my knowledge about the hair fashion area and get to know our clients better.
Goodyard team will still continue the Exhibition business trip every year. Hope to meet all of our lovely clients and talk business face to face!
Next Station - Visiting VIP Customers in Europe all around!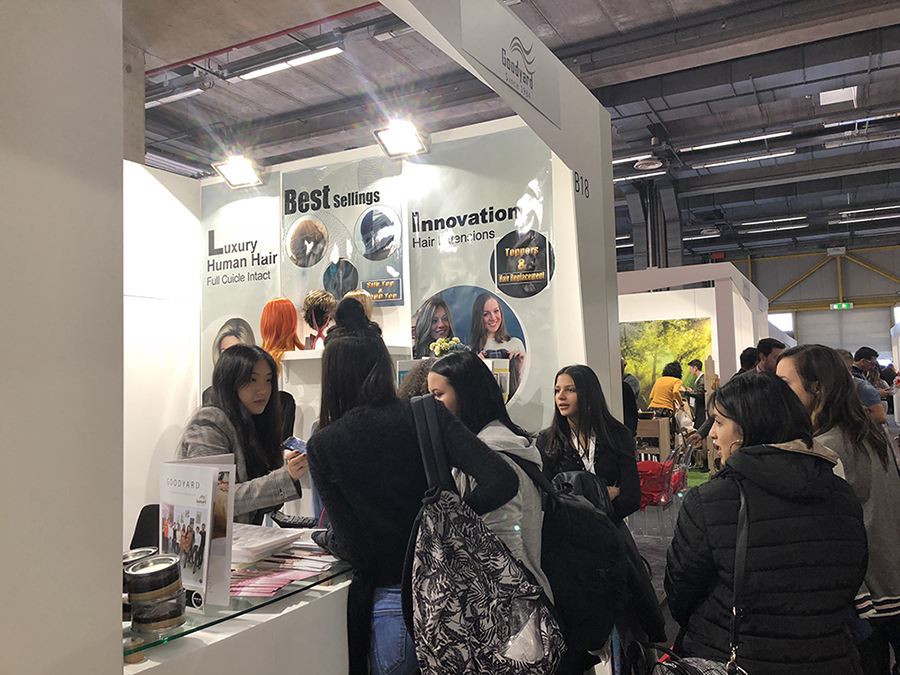 Comment