Why Goodyard Hair Toppers?
Business Partners we work with
Are you in search of a reliable and trustworthy manufacturer for human hair toppers? Look no further! Partner with our esteemed hairpiece factory to take your business to new heights.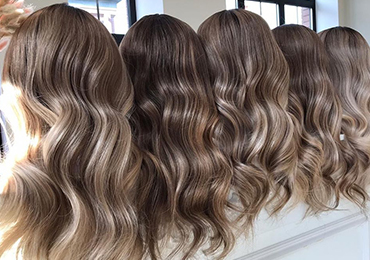 1

Competitive Wholesale Prices

As experts in the alternative hair industry, we have established an in-house manufacturing process that enables us to offer competitive prices without compromising on quality. By eliminating intermediaries, we can effectively control the cost of our hair toppers.

2

Premium & Consistent Quality

We take pride in our meticulous approach to every step of the hair topper production process. From sourcing the finest materials to employing skilled craftsmanship, we ensure that each hair topper is professionally manufactured to meet the highest standards.

With a dedicated team of 80+ skilled technicians and over 500 ventilation workers in our hairpiece factories, we have the capacity to produce more than 7,000 pieces of stock and custom-made hairpieces every month. This guarantees a stable and reliable supply to meet your business demands.
Partner with us today and benefit from our competitive prices, consistent quality, and dependable supply. Contact us now to discuss how we can help drive the success of your business!
Business Collaboration Options
GET INSIGHTS INTO OUR COMPANY
As a leading hair supplier in China, Goodyard has earned its reputation for its high quality and strong supply capacity. Whether you are a salon that has achieved some success or a stylist planning to start up your own business, Goodyard is a trustworthy wholesale hair vendor