The Hottest Wig Trends of 2022
May 11,2022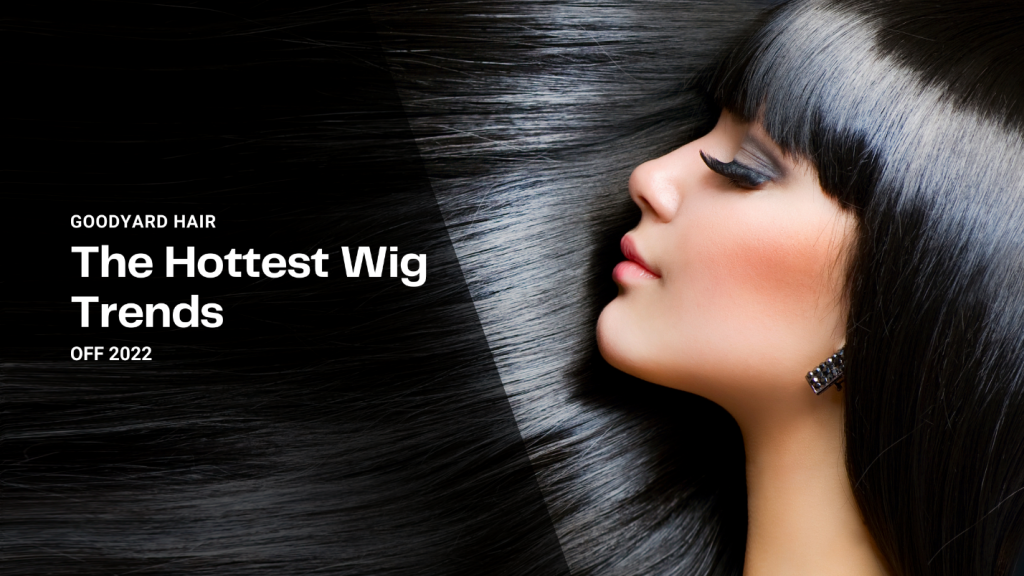 Wigs are considered an important part of the fashion industry as well as medical care because of their versatile utility. There are several advantages to wearing wigs. A wig saves your original hair from damage particularly from styling, coloring, hairdo, and heat as it provides an instant method to entirely change your appearance. Moreover, it provides a confidence boost to people, especially women, who struggle with hair loss due to terminal illnesses such as Alopecia. In addition to instantly giving you a head full of hair, trendy wigs make you stand out. The trends of wigs change from time to time and if you want to get a gorgeous wig, you should be aware of the latest trends in wigs. This article attempts to enlist the most trendy and hottest wigs for the year 2022 so that you can pick your favorite one and look gorgeous.
The Classic Middle Part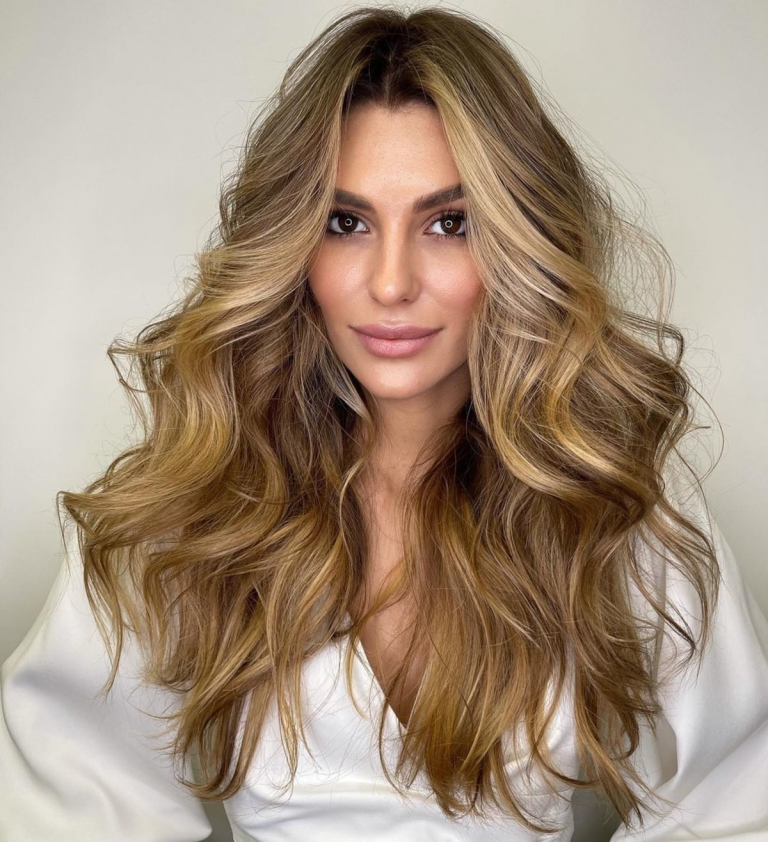 Middle parts complement a variety of face shapes and they are timeless. Wigs with middle parts are favorite among people of all age groups and times, and especially in 2022, their charm is increasingly captivating women from across the globe. Medium to long length wigs with middle parts recreates the classic look by enhancing your feature and letting them do all the talk.
Textured Lace Closure and Natural Wavy Lace Frontal Wigs
These wigs are luxurious, glamorous, and provide instant volume to your hair. They are highly manageable and can be used to create a variety of hairstyles depending on the personal preferences of the wearer. If you need a voluminous look, you should get these wigs and style them as per your convenience and choice.
360-Degree Wig Ponytails
The one makes the top trend of 2022. It has lace around the hairline, therefore, it can be pulled up into a ponytail. People who prefer wearing their hair in a ponytail and think it enhances their style need to get this wig. 360- degree wig ponytails are popular among celebrities and fashion icons. Most public figures also like to adorn these beautiful wigs.
Curly/Wavy Hair texture Wigs: Natural Drama
If you like to wear wavy and curly texture wigs, this would be your absolute favorite. This wig gives you a dramatic look as it enhances your features tremendously. This texture blends well with naturally curly hair textures and gives a more natural look. The appearance of baby hair along the hairline of this wig adds to its natural physical appearance.
Half-Up, Half-Down Wigs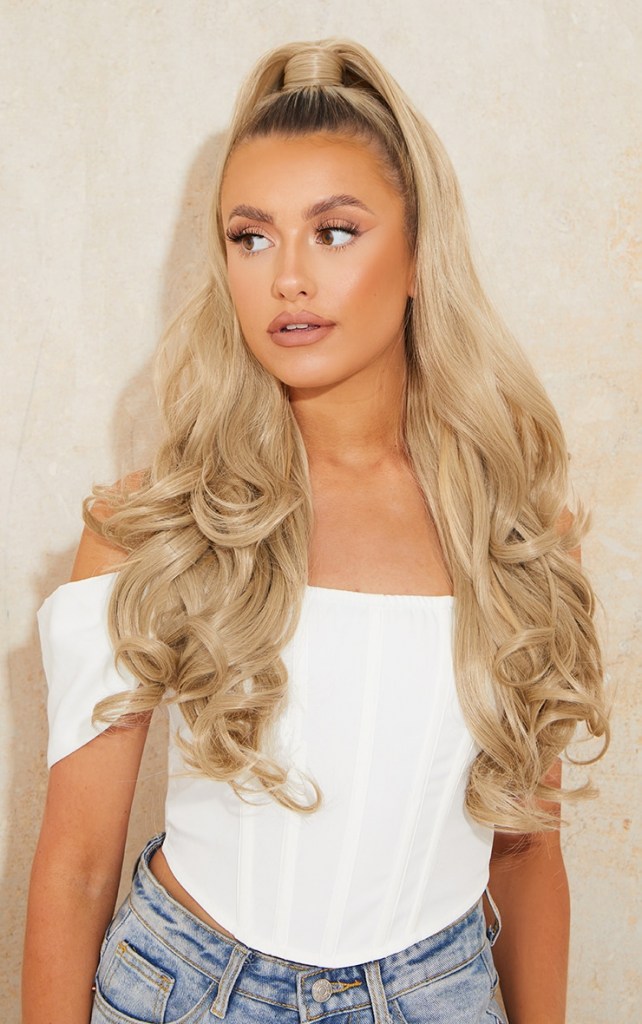 These wigs give you a trendy look as it has half hair tied up, while half of the hair is left untied. This half-up, half-down look separates hair into two parts which make your head look full of hair. You can either purchase this wig, or you can also recreate this style with a wig you already have. This wig fits well if you are going to a party or picnic with your friend or family.
Versatile Human Hair Clip-Ins
The significance of using human hair clip-ins is that you can customize and style them in a variety of ways to bring elegance to your natural hair. You do not need professional assistance in styling these wigs. For a pressed-out look, you can wear them naturally smooth. You can also curl them if you want to style them differently. These wigs certainly transform the way you look.
Short Length Wavy Hair Wigs
Natural hair wigs of short length and wavy texture are popular among ladies in their teen years and early twenties in 2022. White women and women of color equally like waves especially in the summer season as it gives them a cool appearance and natural elegance. Short-length wigs are particularly adored by people because they are manageable and easy to style.
Middle Length Blonde Wigs
Blonde middle-length wigs are in great demand among white women who suffer from illnesses that lead to hair loss. It gives them a more natural look and helps boost their confidence in themselves. These middle-length wigs can be styled in different ways. In 2022, this category of wigs is a favorite among women who like blonde hair color and are tired of dying their hair to get this color.
Long Length Straight Hair Wigs
For people who like to style their hair differently each day, long-length naturally straight hair wigs are the most desirable ones. You can braid them, wear them in ponytails, and leave them untied as per your choice. You can get this wig in different colors, however, the hottest color in trend in 2022 is black and shades of brown and blonde. People tend to choose these wigs according to their natural hair color to add to the beauty of their hair.
Accessorized Headband Wigs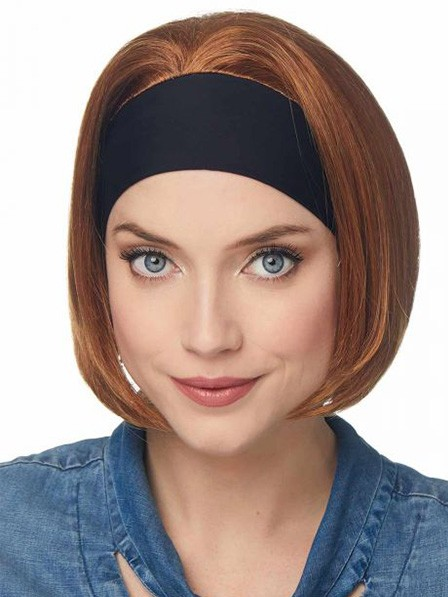 There are wigs available that come with accessories such as headbands. These wigs are fun to wear and help you stand out. You can use beads and gems to accessorize your wigs too, as they serve the same purpose: enhancing the beauty of your hair. Do not confuse these wigs with old-school headband wigs; they are stylish, outstanding, and trendy.
It is important to know what the latest trends are in the fashion industry so that you can stay up to date and always appear charming. This article describes the hottest wig trends prevailing in 2022. If you are a salon owner, wig maker, or a person who wants to get a wig for yourself, you should look for the wigs mentioned above to choose from for yourself or your client. Moreover, the choice of a wig has more to do with your face structure, features, and personal preferences. You should choose a color that compliments your skin tone and enhances your features. The style and texture of a wig need your consideration because you know what looks great on you. If you are still in doubt, you can seek assistance from a professional.
Comment