The 7 most practical reasons why you should wear hair extensions
Apr 22,2022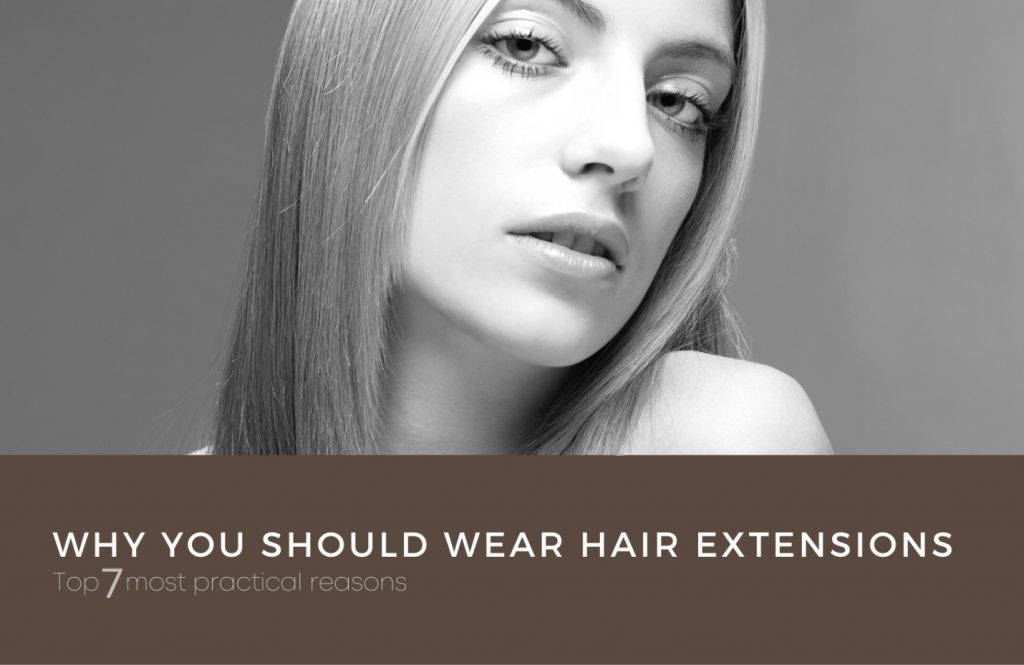 Have you been trying to decide if you should buy hair extensions but are unsure if it's worth taking the leap of faith? Put your trust in Goodyard Hair, one of the world's leading manufacturers and wholesalers, to aid you in making an essential decision about whether or not to enrich your look with hair extension goods.
Hair extensions are a popular product that may be acquired online or at a local hair salon. Changing up your hairstyle on a regular basis might be a hassle. Before strolling, the majority of women and men spend hours searching for the perfect haircut. However, it is possible that what they require is merely a hair extension that is suitable for their hair type and demands.
In this post, we'll discuss why you should wear hair extensions and the major uses of wearing hair extensions.
Why wear hair extensions?
Changing one's style is not new; in fact, the origins of hair extensions are now known to extend all the way back to Cleopatra, with the earliest documented evidence of hair type weaves being seen among the Egyptians around 3400 BC. They used human hair wigs, sewn-on hair pieces, and braids, as well as coloured sheep's wool braids. Things have progressed somewhat in terms of product creation (thank God), but the desire to alter one's appearance has not. Identity is one of the most compelling psychological variables that individuals attempt to comprehend, and Goodyard hair believes that everyone may feel free to change and upgrade their styles in a non-permanent and harmless manner with our goods.
It is a fact that hair extensions instantly enhance the beauty and intrigue of any hairstyle. By adding length, volume, and even a pop of color to your hairstyle, you can simply add volume and intricacy to any plain braid, bun, or ponytail. You don't even need to use your entire set to add fullness to your hair; utilizing just a few wefts may be plenty to provide the length and volume you've been searching for. There are an infinite number of possibilities, and we are here to assist you!
Hair extensions are an excellent method to enhance your appearance for a wedding, graduation, or special event – in fact, every special occasion you can think of can be enhanced by utilizing hair folical extenders! Create the voluminous curls of your dreams for your wedding day, or the long, luscious locks you've been coveting for prom night. Don't worry; you can simply achieve your #hairgoals with our products.
Finally, it's worth noting that the nicest part of wearing hair extensions is that you can experiment, with different colors, lengths, and styles without having to commit long term, which is really the best of both worlds.
The top seven reasons to wear hair extension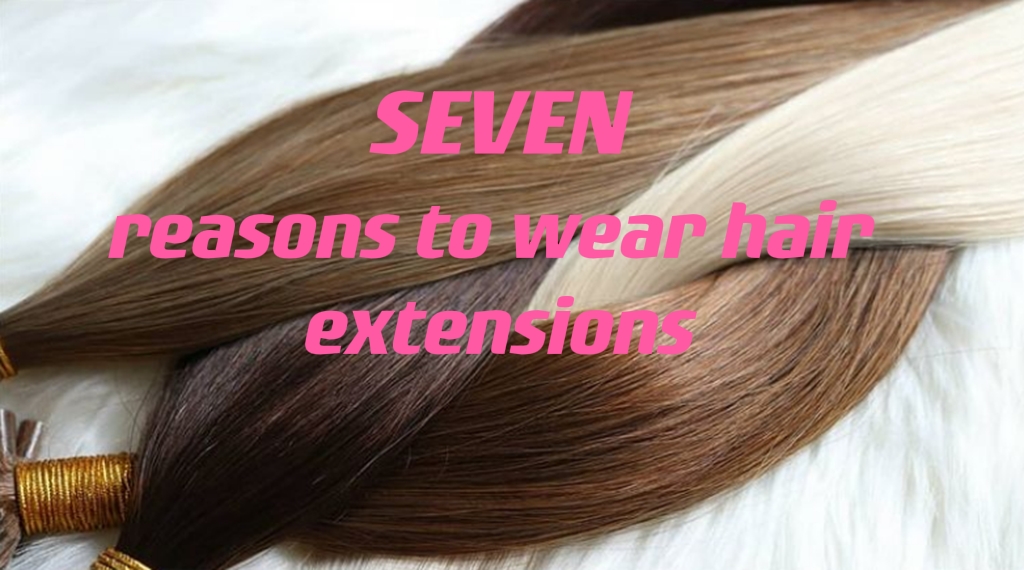 The staff at Goodyard Hair has compiled a list of the top reasons why you should consider hair extensions today!
1- Increases your Self-Belief:
Are you dissatisfied with your appearance? There is nothing wrong with using hair extensions to increase your self-esteem and confidence in your appearance. You are certain to receive numerous praises and inquiries about your new look created with hair extensions. Every female loves long, lustrous tresses, which hair extensions provide! With the assistance of hair extensions, one's viewpoint may even feel refreshed. Bear in mind that Goodyard Hair is a major proponent of self-love.
2- Enhances your hair's color and texture:
Hair extensions come in a variety of colors. Choose the colored extension in the color you like to paint your hair. If you've grown tired of that look, simply remove the hair extension and purchase another one online. Continue experimenting with your hair and infusing your life and, of course, your hair with additional color!
3- Enhances the look of your hair:
One of the primary benefits of hair extensions is that they give length, volume, and a healthy texture to your hair. Are you stumped as to which hairdo to create today? Consider utilizing a hair extension. Experiment with different hairstyles using hair extensions, or simply weave your hair into a French braid. With extensions, you may now get any look you've desired.
4- No hair damage –maintains the integrity of the hair:
Another reason to use hair extensions is that they do not damage the hair in any way. They are preferable to tape-ins and bonding, which are known to cause significant harm to hair and inhibit its growth. Hair extensions are available in two types: clip-in and weft, both of which cause no hair damage.
5- Extends the length of your hair:
If you are unable to develop long hair naturally, you can always use hair extensions. You can now show off your not-so-real long hair. One of the advantages of extensions is that they add length to short hair. Now, the fantasy of having long hair can be realized in a matter of minutes.
6- Simple to use:
You may need additional time to style your hair into an intriguing hairstyle. However, with hair extensions, you save both energy and time. It's as simple as clipping in extensions. This way, you'll have more time to select the ideal attire and accessories for the evening's festivities.
7- Increases the volume of your hair:
Hair loss or thinning hair can be a source of embarrassment for women. It could be a case of low self-esteem. However, do not be alarmed! Hair extensions can instantly add volume to fine hair and reintroduce you to your lost confidence. Yes, you may have the thick and long hair that you see on television commercials for hair oils and shampoos. Doesn't that sound fantastic? Simply wear your new hairdo, color, and texture to show off your new look!
Bottom Line
Are you ready to make a significant change in the way you appear and feel by using hair extensions? Make a purchase of a few bundles of our Goodyard Hair extensions from our website as soon as possible. We welcome any inquiries you may have concerning Goodyard Hair products. Please contact us by e-mail at: gyh@goodyardhair.com. We'll be delighted to assist you!
Comment