What you can get on HAIR EXPO AUSTRALIA
Aug 15,2023
HAIR EXPO AUSTRALIA
Hair Expo Australia – The most professional and International exhibition about Hair Extensions & Wigs in Australian markets, aimed at all of the distribution channels.
Innovation Hair Products
Every year, GOODYARD will launch new innovation products on the great event. This year, Microchet hair extensions enjoyed great popularity. Microchet hair extension are similar to Keratin Tip hair extensions, each strand 1gram, there will be one cotton loop inside of the tip used for application with natural color. As the tip don' t need to be melted, so it can protect natural hair, NO GLUE NO CHEMICAL, EASY TO APPLY.
Regular Popular Hair Products
Absolutely, Tape in hair extensions ( SKIN WEFTS) are still the most common and popular products with large demand. GOODYARD TAPE IN HAIR EXTENSIONS are all made of Super Virgin Remy Human hair, using life more than 12 months. The tape is recognized German Blue Tape, sticky but also easy to remove.
3 Busy days at GOODYARD BOOTH STAND
As a international exhibition event, it is really not enough for GOODYARD manufacturer with only 3 days showing. We take a large amount various Hair Extensions, Wigs as well as Eyelashes which we want to introduce to Australian beauty salons.
The truth is that visitors have great interests in GOODYARD products, they want to have a try and amazing with our products quality.
This is also the reason why we continue to attend HAIR EXPO every year!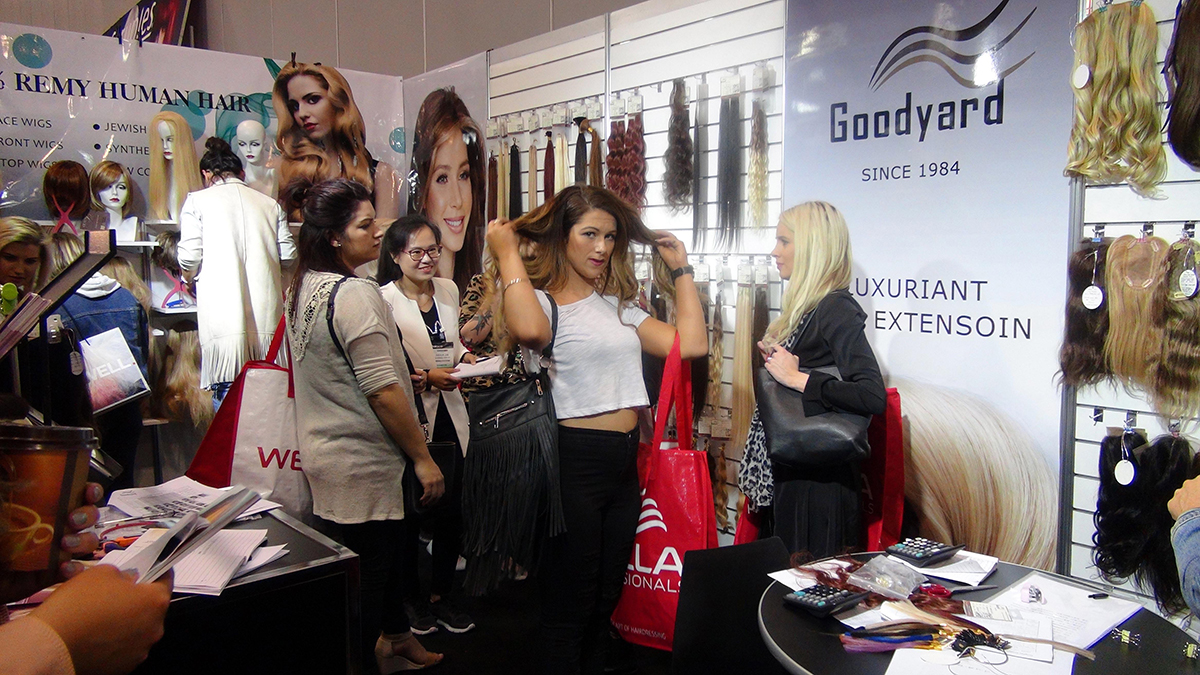 Comment