The Complete Goodyard Scoop and Why We Love Working with Salons
Jun 22,2022
If you're a hairstylist or you operate an exquisite hair salon, you'd be a hair system supplier who can meet all your hair extension needs. We've got good news. Goodyard Hair specializes in a variety of hair systems and we love working with hair salons and stylists to solve their hair extension supply challenges.
Our goal is to ensure that your customers get the best hair systems in your shop, and come back for more. We value entrepreneurs who pitch their tent in the hairstyling industry, and we help you expand your customer base by offering premium hair solutions straight to your hair-wearing customers. Your hair salon is a sanctuary for your clients to express themselves through their tresses, and we are dedicated to keeping it that way.
So, if you want to grow your business while giving your customers the best hair replacement systems ever seen, then read on to find out how Goodyard Hair can make this a dream come true.
The Goodyard Origin: Where it all began
Goodyard hair started with a group of people and a dream to create quality, affordable hair for everyone. The scourge of shabbily mass-produced hair had begun to make stylists wary of hair suppliers and the industry was getting more distrustful. Someone had to restore that trust. Someone had to step in. And that was Goodyard.
Since 1984, Goodyard Hair has been China's top professional hair supplier. With over 30 years of growth, Goodyard has gained a reputable global name as a supplier of top-tier hair extensions and systems.From carefully selected human hair in a variety of textures and lengths to amazingly good synthetic hair products, Goodyard is sure to have the hair that's ideal for you and your budget.
As the ultimate source for high-quality hair products, we have a duty to lead in the hair replacement sector of the fashion and beauty industries.This can be seen in the lengths we go through to make stylish, luxurious hair for our customers all over the world.
For instance, after extensive research and inquiry, we partnered with the Miao people, a rich cultural group with a far richer heritage, to add their expertise to the Goodyard line. The Miao people have some of the best embroidered techniques of the Chinese minorities. Their handcraft is not only a form of beautification, but also the embodiment of the Miao history and culture
We were so taken with their superb craftsmanship and meticulousness that we decided to open two new factories and training workshops to improve our production capacity, provide jobs for the community, and promote the Miao culture.
Why should you go with Goodyard Hair?
The hair industry is not new with us. We are a mix of experience and professionalism; two qualities you should look out for in hair suppliers. However, asides our ethics and culture, here are other reasons you should partner with us to grow your hair salon:
1. Well-equipped Factories
We currently employ over 300 members in our production team in our factories, and so many more across the globe. Our factories are also equipped with state-of-the-art machinery to ensure strict quality control and safe working conditions. All these factors boost our stocking speed, thereby making our factory more competitive and our products popular. We always have fresh stock in store and our typical delivery time is within a week. You can even get beautifully hand-tied weft extensions at 100g/set, 6 pieces, with each piece 30cm wide — all within 7 days!
We also do custom packages for our hair salon partners. All you need to do is send your packaging design in a PDF format, or send your logo directly, and we will help you to design it for FREE.
2. We have the best support
We cooperate with multiple salons globally. Goodyard supports both established stylists and customers who are starting up their hair extension business. To make it easy getting started, we offer a deluxe "Start-Up Package".
The Start-Up Package includes all you need to sell hair online, in keeping with the social-distancing trend and the rise of e-commerce. We teach you how to sell our clip-ins, halo extensions, and keratin-bonded extensions, amongst others. All from the comfort of your home. Goodyard Hair will also give you a color swatch with over 30 different popular colors. We can also provide you with FREE Shopify package design and website development once you choose to partner with us.
3. High quality hair
The exquisite hand-tied nature of our hair systems ensure that you and your customers get the best possible hair ever imagined. The sheer skill of the Miao people is quite evident in every carefully looped strand of hair. Basically, once you wear a Goodyard hair, you are not only wearing luxury, you are carrying a whole culture. And we will partner with more communities and their unique handcrafts to create better wigs, hair toppers and hair systems for our valued customers.
4. Large customer base
We are patronized by stylists from almost every continent, and our factories constantly receive different massive orders. So, you don't have to worry that we will fulfill your order. Our process is lightning fast and as perfect as can be.
5. Wide range of hair replacement systems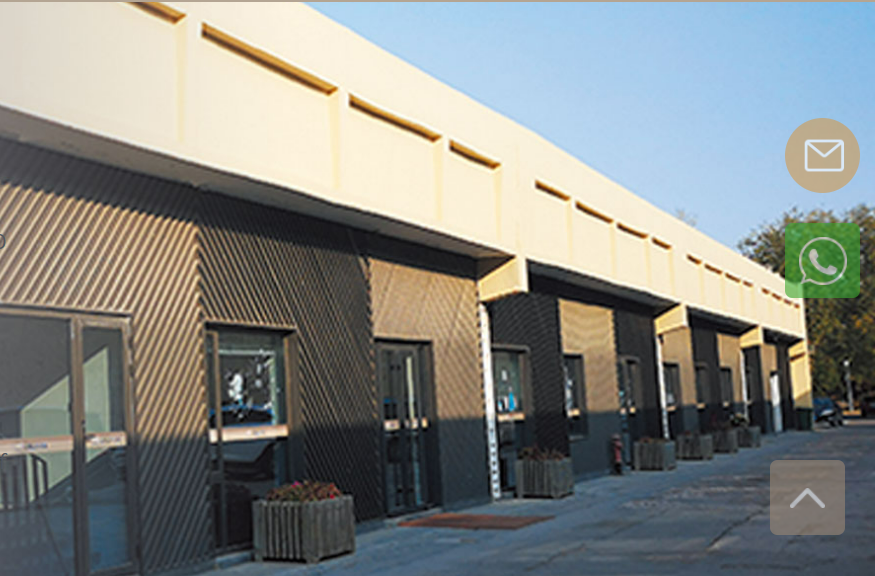 At Goodyard hair, we embody the quote that says "variety is the spice of life." We have a wide range of products (hair extension, hair topper, wigs, men's hair system, and eyelashes). Our products come both pre-stocked and custom, in a range of colors too. We also have quite a number of base materials. You can customize your order with specific base materials like fine mono, French lace, Swiss lace, PU, amongst others.
Our numerous clients rely on us to provide exceptional bespoke and stock hair systems at a reasonable cost, directly to their shops or that of their customers. We do not hold this trust in vain, and have carefully cultivated it all these years. We value you, just as you value your customers, and you best believe we would give you the quality service that your customers always expect from you. Perfect hair. No waits. No stress. That's the Goodyard promise.
Does Goodyard Hair sound like a good match for your hair salon business? Contact us right away!
Comment