A Complete Guide to Finding the Perfect Hair Topper for a Totally Natural Result
Jun 13,2023
Do you want a solution for your hair loss that would look completely natural? You need not look any farther than a hair piece. These adaptable hairpieces can hide bald spots while looking completely natural. It's important to get the ideal hair topper so that it fits well and improves your appearance. In this detailed tutorial, you'll learn everything you need to know to pick the best hair topper for your own personal tastes and lifestyle.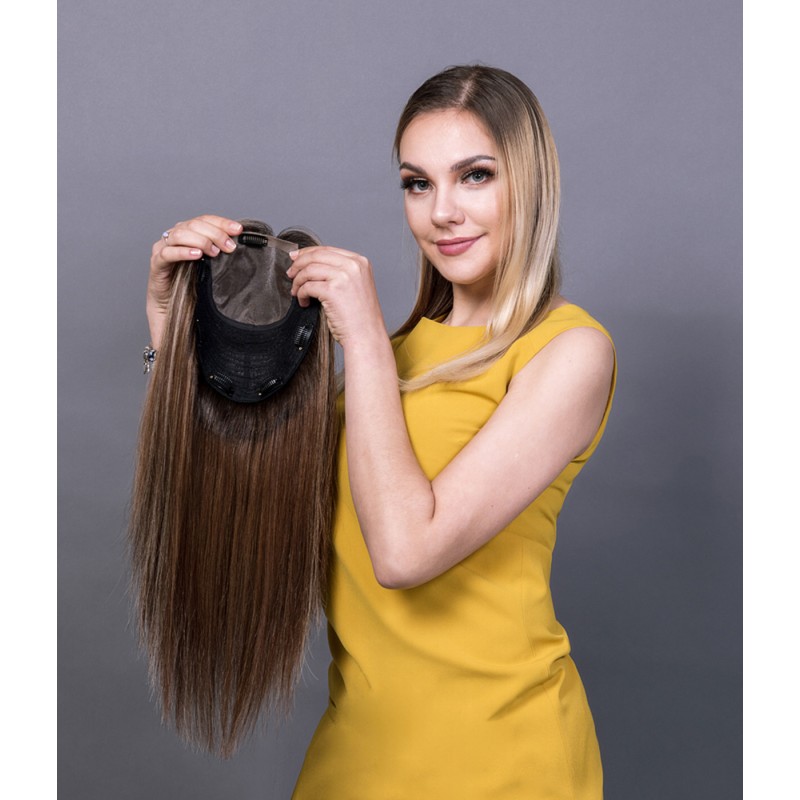 First, find out how extensive the client's hair loss is.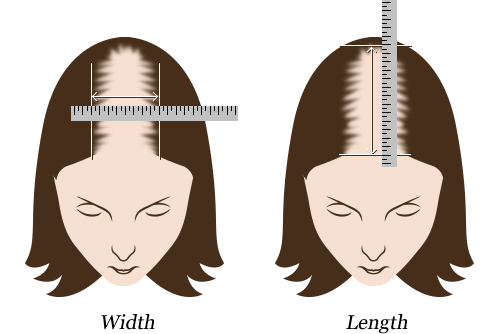 The first and most important step in picking the correct hair topper is taking an accurate measurement of your hair loss. Place a fabric tape measure down your scalp, following the hairline from side to side for the breadth, and from front to back for the length, to get an accurate measurement of the thinning or balding area. Keep track of these numbers as they will help you decide on the best possible base size. Make sure the tape is level with your skin and make a note of any bumps or sags in the area of hair loss. If you take your time measuring, you'll be able to find the perfect size foundation for your hair topper, ensuring a snug and comfortable fit.
Next, select the correct base size based on the balding area in Step 1.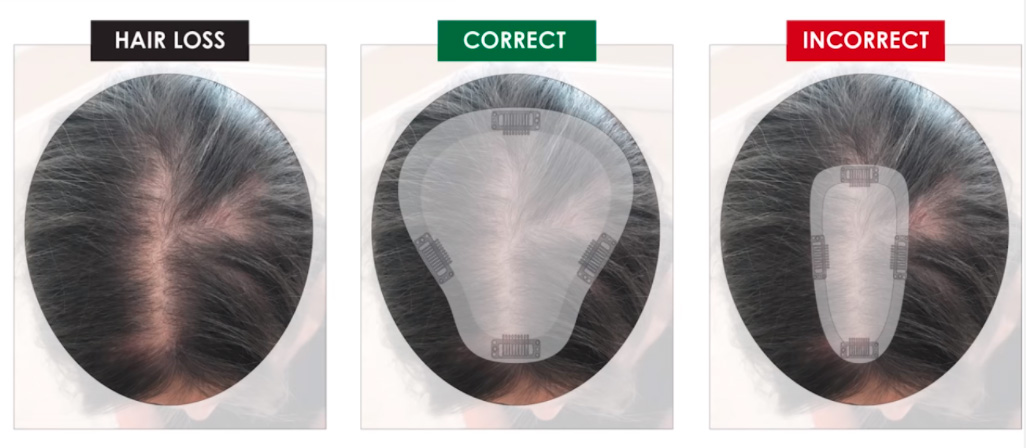 If you want full coverage and a natural look, add an inch to the width and length specifications. This extra inch ensures that the hair topper will completely conceal the bald spot in question. The base size you chose should be somewhat bigger than the area of your scalp where hair loss is most noticeable. If you're worried about the topper not offering enough coverage, buying a little bigger base size will help. If a size doesn't exist in your exact measurements, go up a size for a more comfortable fit and more coverage. Choosing the correct base size will allow your hair topper to sit comfortably and securely, allowing you to go about your day feeling confident in your natural, unaltered appearance.
Third, settle on the best kind of base.
Knowing the various options for hair topper bases is essential for picking the right one. There are four different types of bases that Goodyard sells: skin base, silk base, mono base, and lace base. There are nuances and issues specific to each base type. Both the skin basis and the silk base give the impression of a genuine scalp, but the silk base is the most convincing. The mono base is widely used because of its longevity and breathability. Finally, the lace base is a subtle and lightweight choice. Weigh the benefits and drawbacks of each foundational option until you find one that works for you.
Step four: selecting a hair topper color that is as near as possible to your own hair.
Since Goodyard knows how important it is to get the color just right, they offer a variety of resources to help you do so. You can match your natural hair color using their extensive color system or their hair color rings. You may achieve a natural, unaltered appearance with a hair topper if you take the time to match its color, texture, and cut to your own hair. Finding the proper color match will improve the overall appearance of your hair topper and give you the confidence to flaunt any haircut with ease, whether you have warm undertones, cool undertones, or highlights in your natural hair.
Step Five: Choose the Right Hair Texture.
Goodyard recognizes that people's hair comes in a broad variety of textures, therefore we provide a selection of straight, wavy, and curly hair toppers. The secret to a natural-looking mix is picking a texture that mimics your own hair. There's no need to stress if you can't locate a perfect fit. The hair topper from Goodyard may be styled to look like it naturally grows out of your head of hair. Goodyard has a wide variety of hair topper textures, so you can boldly embrace your individual style and look your best no matter if your natural hair is straight, wavy, or curly.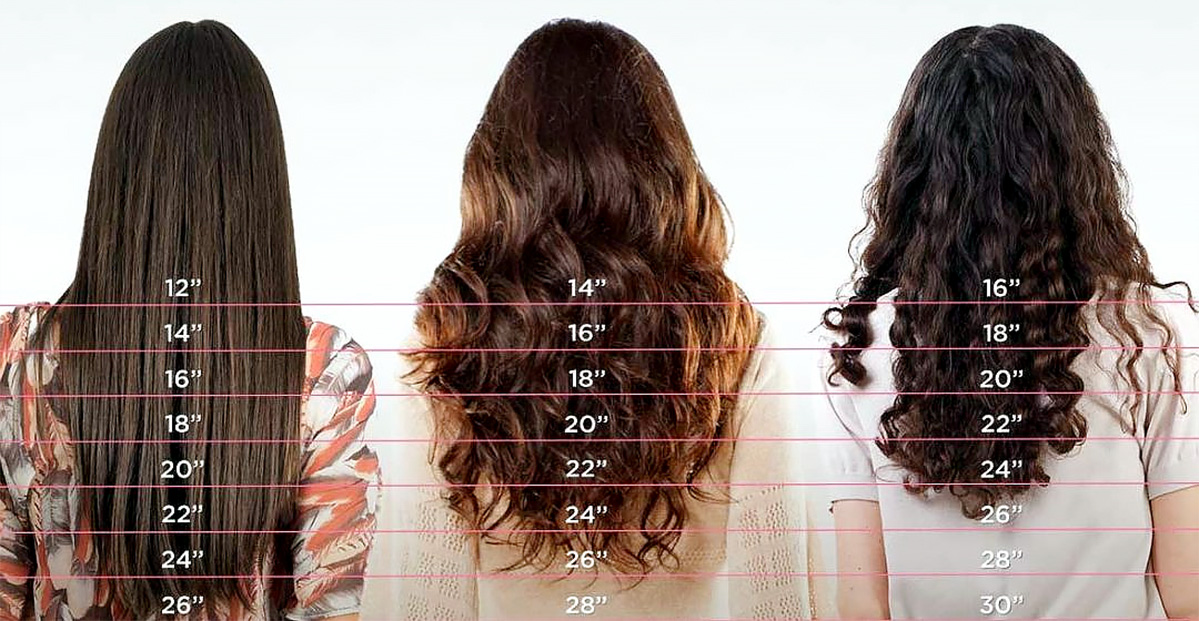 Step Six: Select the Right Hair Length.
Careful consideration of the length of your hair topper is required to get a natural and consistent appearance. For a natural look, it's best to cut the hair topper to the same length as your own hair. When making your choice, remember that the length can seem different on people with different hair textures. Whether you like your hair short, medium, or long, Goodyard has you covered with a wide variety of alternatives. You may confidently express your individuality and achieve a seamless blend with your natural hair by selecting a hair topper from their wide range of options.
Step Seven: Choosing the Appropriate Hair Density.
A hair topper's naturalness and fullness depend greatly on the density of your own hair. The density of the hair on the topper is a key factor in how the wig will look on you. Goodyard acknowledges the value of personalization by providing a selection of densities to suit a wide variety of needs. Densities range from extremely fine to extremely coarse, so you can pick the one that works best for your age, lifestyle, and aesthetic goals. Women in their twenties, thirties, and forties favor medium to heavy densities because they make the wearer look more put together and confident. You can feel comfortable choosing a hair topper from Goodyard's extensive collection because of the variety of density options available.
Coverage, base size, base type, hair color, hair texture, hair length, and hair density are just some of the elements that need to be taken into account while deciding on the best hair topper for you. A safe and effective treatment to hair loss, a hair topper can be selected by taking into account the wearer's individual demands and preferences. Goodyard provides a wide variety of alternatives to meet your specific needs, guaranteeing a comfortable fit that boosts your self-esteem and your appearance as a whole. This article will equip you with the knowledge you need to pick the best hair topper to enhance your hair and your confidence. Choosing the correct hair topper will help you forget about your hair loss concerns and embrace your newly boosted appearance.
Comment