The Ultimate Guide to Sizing Your Toupee: Expert Tips and Techniques
Jul 27,2023
Discover the transformative power of a toupee, a remarkable solution for men grappling with hair loss or baldness, empowering them to embrace any desired hairstyle with newfound confidence. In this comprehensive guide, we delve into the critical aspect of selecting the perfect toupee size, a pivotal factor in achieving a seamless and comfortable appearance. From exploring various hairstyles to considering custom sizing options and seeking professional advice, we leave no stone unturned to ensure you make an informed and confident choice that complements your unique style and personality. Our step-by-step assistance ensures that your toupee effortlessly melds with your natural hair, enhancing your overall look and boosting your self-assurance with every stride you take. Embrace the journey to a renewed sense of self with the perfect toupee size tailor-made just for you.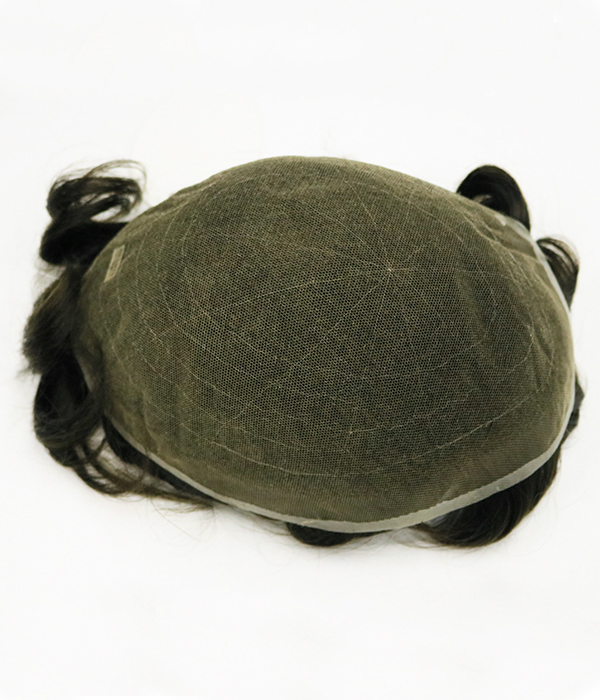 1. Selecting the Perfect Hairstyle
Unveil the life-changing potential of a toupee, an extraordinary solution that empowers men to triumph over hair loss or baldness, embarking on a transformative journey towards embracing any desired hairstyle with unwavering confidence. In this all-inclusive guide, we delve deep into the crucial aspect of selecting the ideal toupee size – a pivotal factor that unlocks the door to a flawless and comfortable appearance. From exploring a myriad of hairstyles to considering personalized custom sizing and seeking expert advice, we leave no stone unturned to ensure you make an informed and assured choice, perfectly aligned with your unique style and personality. Our meticulous step-by-step assistance guarantees a seamless blend of your toupee with your natural hair, elevating your overall look and instilling a renewed sense of self-assurance with every stride you take. Embrace the journey to a revitalized sense of self with a toupee size tailor-made exclusively for you, empowering you to conquer the world with newfound poise and charm.
2. Opt for Slightly Larger Size
Selecting the right size for your toupee is of utmost importance, and the general rule of thumb is to opt for a size slightly larger than the area impacted by hair loss or baldness. This approach ensures a seamless blend with your existing natural hair, granting you a remarkably natural appearance. By choosing a toupee that is slightly larger, you guarantee that the base of the hairpiece adequately covers and conceals the areas you intend to address, providing you with the confidence to embrace any hairstyle with ease. A properly sized toupee not only enhances your overall look but also boosts your self-assurance, knowing that your hair replacement solution fits flawlessly and complements your unique features.
3. Consider Custom Sizing
Choosing a toupee that fits perfectly and complements your unique style is essential, and while standard sizes are available, opting for a custom-sized toupee takes personalization to the next level. If you find yourself unsure about standard sizes or have specific requirements, going the custom route is a smart choice. By entrusting your toupee sizing to a skilled professional stylist, you can be confident that every measurement will be meticulously taken and every step of the process expertly guided. The end outcome is nothing short of a flawlessly fitting toupee that seamlessly merges with your natural hairline, resulting in an enhanced overall appearance that will undoubtedly boost your confidence. With their expertise, you can rest assured that you'll achieve a seamless and natural look that perfectly complements your style and helps you feel your absolute best. Embracing a custom fit not only ensures a personalized look but also guarantees maximum comfort, making it the perfect option for those seeking a toupee that perfectly complements their individual style and facial features. Say goodbye to uncertainty and embrace the satisfaction of a toupee made just for you.
4. Importance of Professional Stylists
Collaborating with a seasoned professional stylist when selecting and installing your toupee can truly transform your experience. By arranging a measuring session with the stylist prior to ordering your toupee, you can steer clear of any sizing mishaps and ensure a perfect fit. Beyond mere measurements, stylists bring their invaluable expertise to the table, offering valuable insights tailored to your individual preferences and facial features. Their keen eye for detail enables them to suggest the most flattering toupee style, complementing your unique look. But their role doesn't end with installation – a reliable stylist can impart essential tips and tricks for maintaining your toupee, empowering you to keep it in impeccable condition. Moreover, if you ever feel the desire to switch up your style, the stylist can guide you through a seamless transition to a different toupee design, helping you embrace fresh looks with confidence. With a professional stylist by your side, your toupee journey becomes not only stress-free but also an opportunity to elevate your style game.
5. Assessing Maintenance Needs
Before finalizing the size of your toupee, it's crucial to take into account the level of daily maintenance you're prepared to undertake. Although toupees are generally easy to maintain, achieving a natural and seamless look requires regular attention. If you opt for longer hairstyles, be aware that they may require slightly more maintenance than shorter styles. Fortunately, maintaining your toupee's impeccable appearance requires only a few minutes of grooming in front of the mirror each day. This minor time investment will yield significant dividends, as you'll enjoy a confident and polished look that empowers you to tackle your daily activities with self-assurance. Embracing this simple grooming routine ensures that your toupee always looks flawless, enhancing your overall appearance and boosting your confidence to new heights. So, consider your maintenance preferences wisely, and enjoy the benefits of a well-maintained toupee that perfectly complements your style and enhances your overall appearance.
6. Measuring for Your Toupee
Obtaining the perfect fit for your toupee is a breeze, as it involves only two essential measurements: length and width.
Length Measurement: To accurately determine the length for your toupee, begin by measuring from the front of your natural hairline to the back of the area affected by hair loss. For optimal precision, we recommend taking this measurement twice a day – once in the morning and once in the evening. This precaution is crucial as your head shape may experience slight variations throughout the day, often influenced by your hydration levels. Having two measurements allows you to confidently select the larger size, ensuring a comfortable and secure fit for your toupee.
Width Measurement: Measure the distance from ear to ear, across the front of your head. Similar to the length measurement, take this measurement twice and select the larger one. This provides a better idea of the width required for the toupee's base.
It's also a good idea to measure slightly wider than your hair loss area, as you may need to shave a small amount of hair before installing the toupee.
7. Seek Expert Advice
At Goodyard, your satisfaction is our utmost priority, and we understand the significance of choosing the perfect toupee size. Should you find yourself uncertain or in need of assistance to determine the ideal fit, rest assured that our dedicated and friendly customer service team is here to provide unwavering support. Our team consists of experts in men's toupee sizing and installation, always eager to address your queries and concerns with a wealth of knowledge and experience. Whether you're a first-time user venturing into the world of toupees or an experienced wearer seeking a fresh style, we are committed to guiding you through the entire process, ensuring you feel supported every step of the way. Our dedication to excellence extends beyond merely helping you with toupee sizing – we take immense pride in offering a diverse selection of base hair systems, catering to a wide array of styles and preferences. This ensures you'll find the ideal match that perfectly suits your individual needs and preferences. Don't hesitate to reach out to our dedicated team at any time – we are eager to accompany you on this exciting journey, providing personalized advice and unwavering expertise to help you discover the perfect toupee. With Goodyard, you can confidently embrace a toupee that not only complements your unique style but also boosts your confidence, allowing you to look and feel your very best.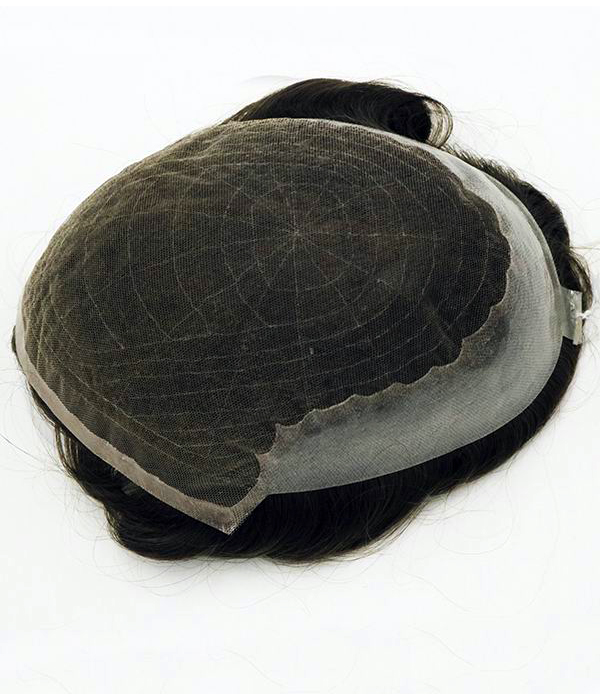 In conclusion, finding the right size for your toupee is crucial for a natural and comfortable look. Choosing a size slightly larger than your hair loss area, considering custom sizing, and consulting with a professional stylist can significantly improve the overall outcome. By taking accurate measurements and assessing your maintenance preferences, you can confidently select a toupee that complements your style and boosts your confidence every day. Remember, our customer service team is here to assist you at any time, making your journey to a perfect toupee hassle-free and enjoyable.
Comment