Nov. 24th, 2018 Bologna, ITALY Cosmoprof Worldwide Bolognal- On Hair Show & Exhibition
Nov 25,2018
Move-in
GOODYARD TEAM have attended kinds of International Cosmoprof Exhibitions for many years. This is the second time to be here in Bologna Italy.
Weather forecast had showed that 11/24, our first day in Bologna, was drizzling all day long, and it truly was, so we took a rest in hotel in the morning and stored up our energy for Move-in that day afternoon.
We arrived at the Piazza Della Costituzione (Exhibition Center) with two large baggages of hair extensions and wigs samples around 11:30 am. Our booth number was B18, which is a very lucky number in China. If you could pronounce it in Chinese, it means "必要发" ("make a fortune for sure"). After we located our booth, we started to set up our display racks and posters right away.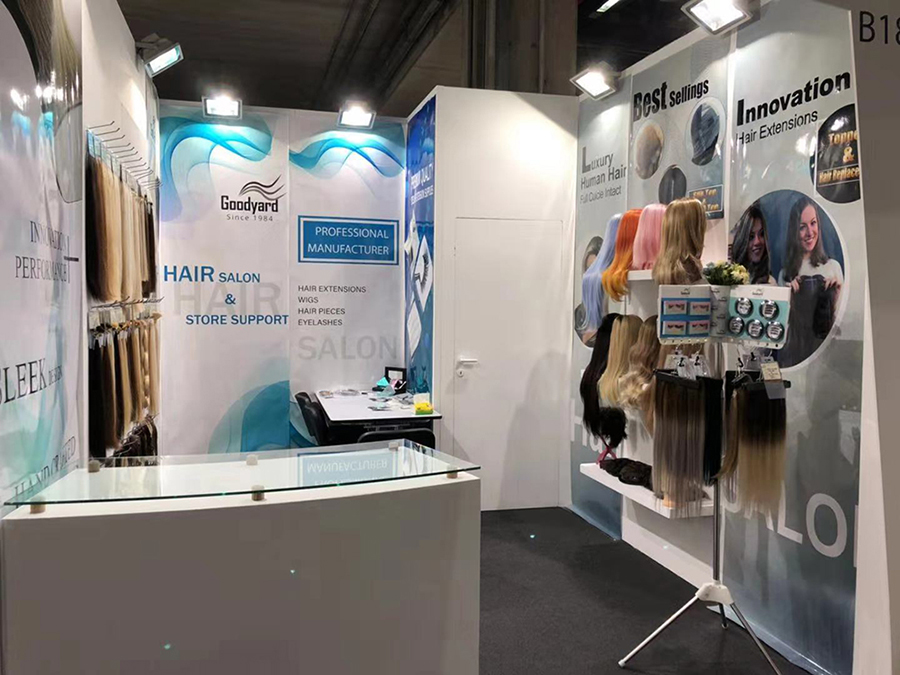 "Move-In" was a huge and complicated task indeed. We took almost six hours to finish all the work, but we all very delighted at our final result. The transformation of our booth was prominent.
You will find kinds of luxury innovative hair extensions, such as the Injection tape in hair, Hand made hair wefts, Italian Keratin bonded hair, Nano ring hair, Quality human hair lace wigs, and the most popular hairpiece toppers, even men hair replacement systems as well as Eyelash extensions.
We are trying to show the most innovative hair extensions and popular hair piece toppers to all of the clients, to help them know the market trends.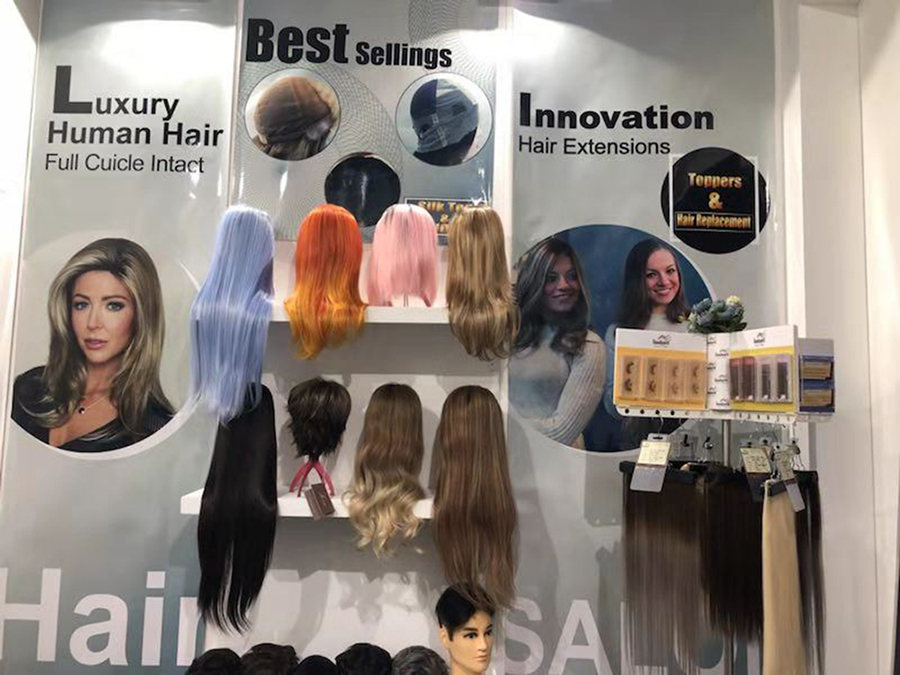 Comment