Why stylists love our M-tied weft hair extensions?
Apr 20,2022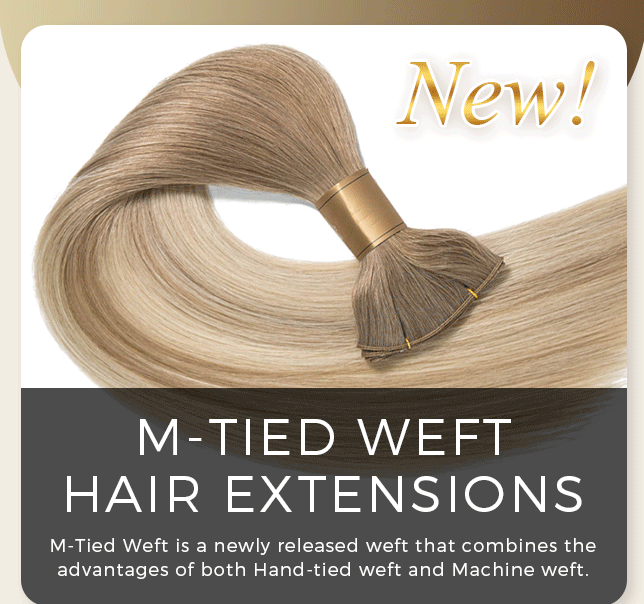 Everything you need to know. Hairstyling is an art. The seemingly simple process of threading hair extension wefts through your client's hair is the first step to creating a masterpiece. It not only showcases your skills as a stylist, but also helps your clients embrace the beauty of their tresses.
There are several reasons why people use hair extensions. It could be that they suffer from thinning hair, hormonal imbalances, or their hair simply refuses to grow longer than they want. And some others just want a glam look for a special occasion. Either way, the joy of helping people express themselves through their hair is unmatched. So, it's important to use only the best hair extensions and styling techniques.
In this article, we'll talk about the different kinds of hair extensions, their pros, and cons, and why the M-tied hair extensions or Micro weft hair extensions is the best choice for all your styling needs.
What are wefts in hair extensions?
As we all know, hair extensions are lengths of human or synthetic hair that are attached to a person's scalp to make their natural hair seem longer or thicker. There are different kinds of hair extensions of varying quality. Some are clipped or glued onto your scalp, while others require beading or threading. However, most of them have one thing in common. Wefts.
A hair weft is a collection of hair strands sewn or tied onto a thin thread/strip to create a long row of hair. There are two major types of hair extension wefts. They are:
Hand-tied, and
Machine wefts
Hand-tied extensions are created by painstakingly running strands over a thread and tying them off in little sections. The end product is a virtually invisible hair extension that's thin and easy to carry. Hand-tied extensions are usually described as natural-looking and easier to blend. Since their wefts are narrower at the top, it's easier to make the weft lie flush against the scalp and hide within your hair.
Hand-tied extensions are quite expensive. In fact, a single strand can set you back $250-$500! Hand-tied extensions also require special training and expertise. Not all hair stylists can work the intricately tied wefts, and a snip in the wrong direction can lead to a total waste of time and money. Some hand-tied extensions also shed easily and are not easily customizable.
Machine weft extensions, on the other hand, are formed by sewing hair in a row. The sewing is done by machines, so it's cheaper. However, the wefts are typically thick and weigh a little more than the hand-tied ones. This also means that Machine weft hair extensions are perfect if you want denser hair. However, since it's heavier, Machine wefts are not suitable for people with thin or ultra-fine hair and can cause serious hair damage. But, it is not all bad news.
Choosing the perfect hair extension weft can seem impossible; especially with the rising cost of hair extension prices. However, it doesn't have to be that way. You can have lightweight, ethically sourced, and affordable hair extensions. They're called M-tied hair extensions.
Why our M-tied weft hair extensions make styling easier
The M-tied weft, or Micro-tied weft, is a newly released weft that combines all the advantages of hand-tied wefts and Machine wefts to create a hair extension that's not only affordable but also suitable for thin or wispy hair.
Our extensions are made without any glue or bond and are perfectly safe for your hair. Although it's made by machine—making it cheaper—it also sports the natural look and feel of Hand-tied hair, so you're literally getting the best of both worlds.
And you don't have to worry about thickness. Unlike Machine wefts, the M-tied weft is extremely thin and lightweight. Each weft is only 0.7 mm thick and 2 mm tall, and adds that lustrous volume to your hair without feeling too heavy or causing hair damage. It's also highly flexible and can be customized to suit various hair extension styles.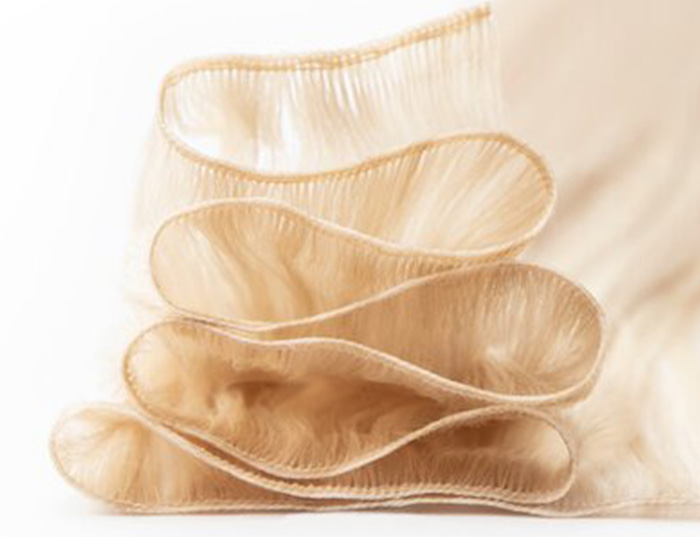 Also, you don't need any special training or technique to install our M-tied weft hair extensions. It is simple to use and compatible with various installation methods. Stylists can use regular styling techniques when putting in the M-tied weft. In fact, we encourage creativity with our solid yet delicately sewn wefts.
Our M-tied weft extensions are a fabulous and safe investment. They are durable and can be cut at any point for easy customization. So, it's no wonder so many stylists prefer the Micro-tied weft hair extension over regular wefts.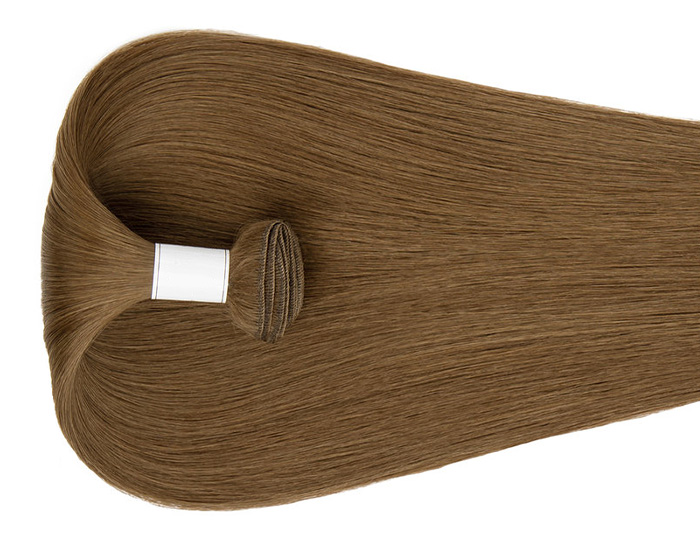 In short, the M-tied weft is very stylist-friendly, and its benefits can be summarized in five handy points.
● Extremely thin and easy to carry; only 0.7 mm thick and 2 mm tall
● Durable and solid; so your styles last longer
● Easy Application; no new skills required
● Can be cut at any point for easy customization
● 100% Ethically sourced human hair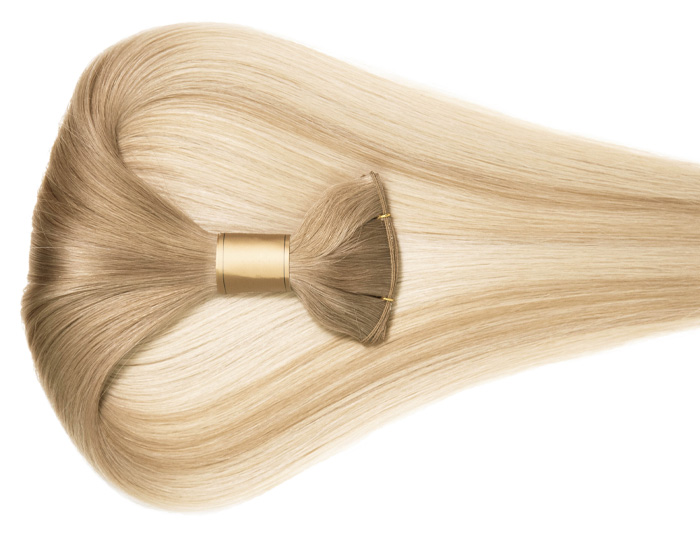 Stylists are heroes. And heroes should never be forced to work with less-than-perfect tools. Our unique M-tied weft hair extensions are the best choice for your hair extension salon. As a stylist, you should offer only the best to your clients. The M-tied weft is exactly that. It also gives you an edge over your competition. So, the next time someone searches for a "hair extension salon near me," your salon would be front and center in the search results.
Remember, you're not just styling hair; you're changing lives.
Comment